Karen Blixen Museum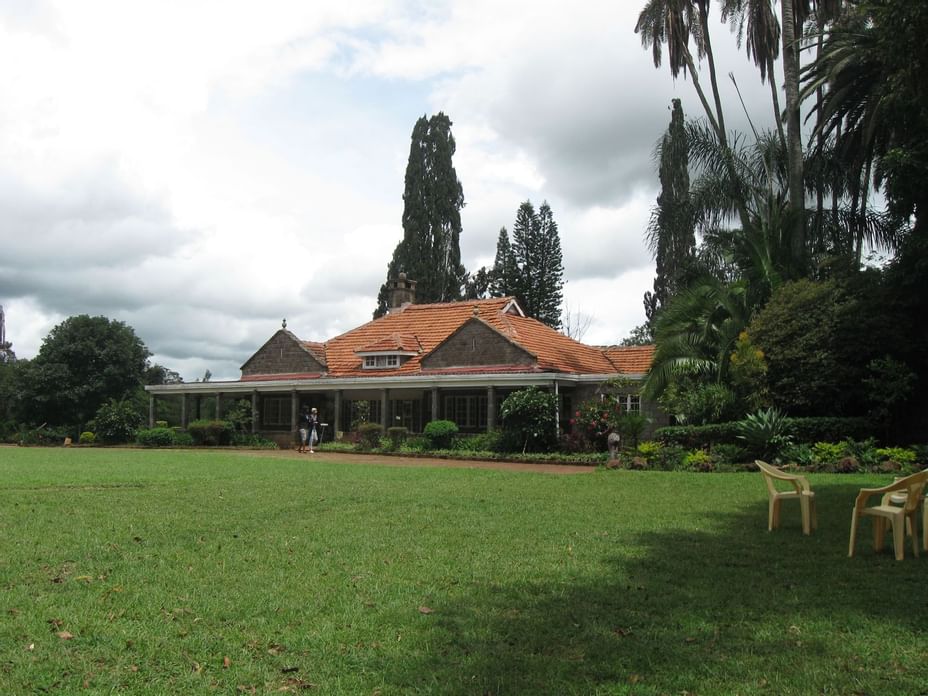 The Karen Blixen Museum, located 10 km outside of Nairobi, Kenya, "at the foot of the Ngong Hills", is the former African home of Danish author Karen Blixen, famous for her 1937 book Out of Africa which chronicles life at the estate.
The Karen Blixen Museum is open every day between 09:30 and 18:00, including on weekends and public holidays.
Visitors have the opportunity to take part in continuously offered guided tours of the house, which features rooms designed in both the original decor and with props from the 1985 film.
The grounds, which feature original equipment from the coffee farm, are also available for touring. There is also a gift shop. The grounds of the museum are available to rent for weddings, corporate functions, and other events.
Monday08:30 - 17:00
Tuesday08:30 - 17:00
Wednesday08:30 - 17:00
Thursday08:30 - 17:00
Friday08:30 - 17:00
Saturday08:30 - 17:00
Sunday08:30 - 17:00